Expanding use of the system in the industry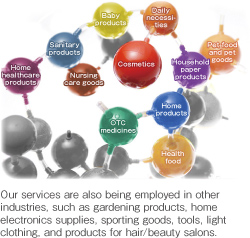 The EDI service offered by PLANET came about in response to the needs mainly of manufacturers and wholesalers of daily necessities and cosmetics. Since that time we have successively expanded our services, and they are now employed by a broad range of industries, including pet food and products, OTC medicines, home products, and health foods. What this means is that the majority of managers understand that the value of PLANET's business lies in enabling them to avoid the difficulty of standardizing their own systems. We will continue to do our utmost to bring standardization to the consumer goods distribution and marketing sector, and are achieving steady, step-by-step expansion of its implementation.
Development for retail business
Up to now PLANET's main line of business had been facilitating data interchange among CPG/OTC manufacturers and wholesalers, but we are now working toward the goal of supporting the entire distribution industry by creating a data infrastructure supporting all parties, from raw materials suppliers through retailers.
Our product master registration support services, OTC medicines instruction database, and CPG & OTC product database are already being used by numerous retailers, and we are proposing operations support centers for spreading the standardized EDI which the drugstore industry has been attempting to advance. This will make possible smooth, streamlined data distribution.

From B to B to B to E ("E" meaning "employees")

Expanding our business scenarios

PLANET's service domains go beyond networks that reduce the costs of routine work, such as order placement and receipt. We are also expanding into networks that increase the productivity of non-routine work, such as marketing and product development. Our Buyers' NetR provides business-to-business data exchange that goes beyond one-way data transmission, enabling secure and timely transmission and sharing of necessary information among individual key people. PLANET is actively developing Buyers' NetR as a distribution support service at a time when attention is being paid to cooperative efforts among trading partners.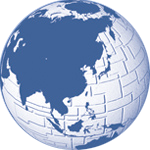 Directing our attention toward
international trading
PLANET's EDI business is not limited to Japan. We are also conducting high-speed, high-capacity, secure Internet EDI with European and US companies, with standardized systems providing a significant advantage in international transactions as well.
PLANET's Internet EDI, which conforms to international standards, stimulates Japanese manufacturers to expand their business to overseas markets, and wholesalers/retailers to expand their product lineups. We expect it will breathe new life into Japan's overall consumer goods distribution and marketing sector.